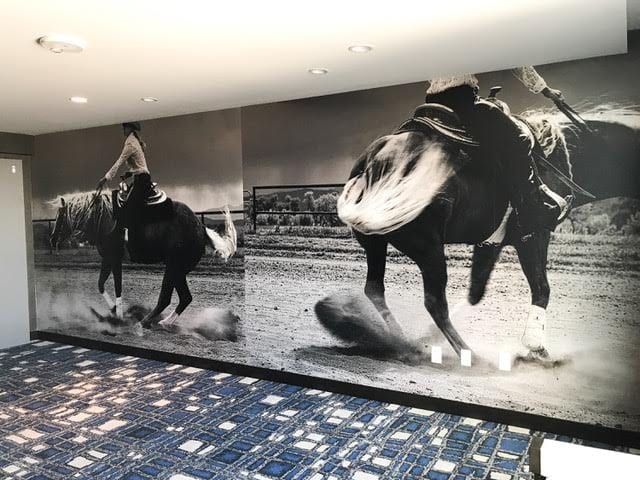 Fine art photographer Lauren Berley was recently commissioned by Nine Dot Arts to re-create a rodeo image of hers for a large mural installation at the new Doubletree by Hilton hotel in Greeley, CO.
The piece needed to be 8 feet tall and 21 feet wide, necessitating an extremely high resolution photo.  Lauren turned to photospace for a solution, and we set her up with the 100 megapixel Hasselblad H6D-100c, and a fast lens to take the shot and produce a file with enough pixels to create the art.
ArtPro in Denver printed the photo on vinyl and installed it in the hotel. If you are in Greeley and want to check out this incredible photo yourself, it is on the third floor at the elevator banks.
If you have a need for the highest resolution and the largest tonal range and bit depth camera systems for a project, our Hasselblad rentals or sales are at your service.
To check out more of Lauren's work, visit her online at: Lauren Berley Fine Art
If you are in need of large art printing and installation, check out ArtPro.